Multi-Index to the Law of Moses
by Steve Singleton (2007-005) $3.95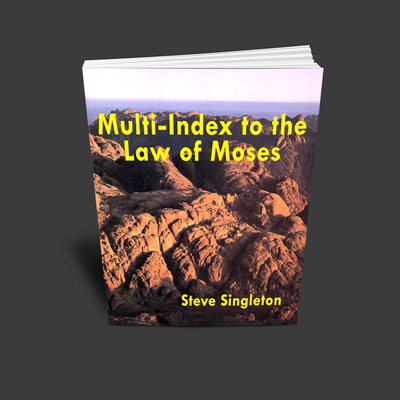 Did you ever want to study what the Law of Moses says on a topic, but you weren't sure where to find it? Now you can with this multi-index of the Torah.
Index 1 features major topics including Preamble, Worship, Physical Purity, Business Dealings & Politics, and Morality, with numerous sub-topics.
Index 2 is an alphabetical listing of each command, according to keywords.
Index 3 lists all of the commands in the order they occur in Exodus, Leviticus, Numbers, and Deuteronomy.
Index 4 lists the 613 commandments, first compiled by RAMBAM (Maimonides): 248 positive commands and 365 negative commands. This final list ends with a glossary of technical terms.
This multi-index provides the resources for a thorough study of the Law of Moses, or the basis for a quick check on any topic. 39 pages. 565kb.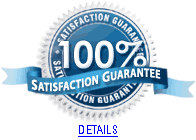 How do we deliver our e-books? As soon as your payment clears with PayPal, you will receive a link for your Instant Download! Make sure you do the download within 24 hours of when you receive the link. By downloading, you are agreeing not to share your copy with anyone. At these prices, they can buy their own! Because all of our ebooks are in Adobe Acrobat format, you will need the Acrobat Reader, available free from Adobe.