Revelation & Predictive Prophecy:
Exploring the Options Before
Jumping to Confusions
by Steve Singleton
(2003-03) $1.95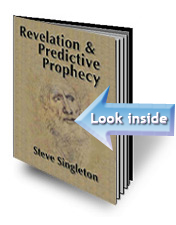 How do you interpret prophectic predictions in Scripture? Did you know that there are six valid ways to interpret them? Discerning between them and learning when to use each is fundamental to understanding biblical predictive prophecy.
Explore each option in detail, gaining insight from the full-color diagram and the biblical examples. Then consider whether that option applies to the predictions found in the Book of Revelation.
This is a careful, methodical study that ends the confusion and opens the way to clearer understanding, not only of the Apocalypse, but of all predictive prophecy throughout Scripture. Excerpted from Overcoming. 21 pages. 773k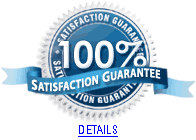 How do we deliver our e-books? As soon as your payment clears with PayPal, you will receive a link for your Instant Download! Make sure you do the download within 24 hours of when you receive the link. By downloading, you are agreeing not to share your copy with anyone. At these prices, they can buy their own! Because all of our ebooks are in Adobe Acrobat format, you will need the Acrobat Reader, available free from Adobe.
[DeeperStudy Home] [E-book Index] [DeeperStudy Bookstore Index]