In His Steps
by Charles Sheldon
(2006-10) $4.95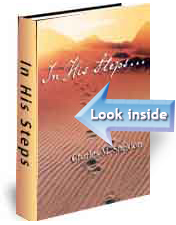 WWJD (What would Jesus do?) is popular today among both Christians and non-Christians alike. Here is the classic novel that originated the saying and reveals what happens when people take seriously their walk with the Master. "Christ left us an example that we should follow in His steps." As we read how asking that simple question and resolving to live out the answer brings transformation to one person after another, it provokes us to wonder what would happen in our own lives if we made the same commitment.
In preparing this edition of In His Steps, Steve took the liberty of changing the Bible quotations to a modern-speech translation (the New International Version) in an effort to make the Scriptures, the source of inspiration for Sheldon's classic, more accessible to a modern audience that is less literate in Elizabethan language. Steve has also provided the chapter-and-verse references. Also, the text is in a special font and spacing that make on-line reading more comfortable. 215 pages. 580 Kb.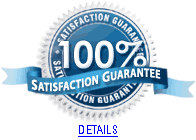 How do we deliver our e-books? As soon as your payment clears with PayPal, you will receive a link for your Instant Download! Make sure you do the download within 24 hours of when you receive the link. By downloading, you are agreeing not to share your copy with anyone. At these prices, they can buy their own! Because all of our ebooks are in Adobe Acrobat format, you will need the Acrobat Reader, available free from Adobe.
[DeeperStudy Home] [E-book Index] [DeeperStudy Bookstore Index]