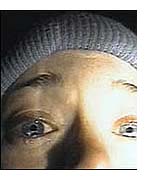 Plato once said, "It is easy to forgive a small child afraid of the dark, but not a full-grown man afraid of the light." Since long before Plato light has symbolized truth — facing the reality of our situation in relation to God, to others, and to self.

Why are people afraid of the light?

Some love evil and hate goodness. Some fear they are being deceived. Some know learning the truth will make great demands on their time, money, and energy. Some just hate change.

Despite all these fears, people still come into the light because of what they fear even more: the darkness. Darkness makes us stumble, fall, and get hurt. It fills us with confusion and brings us despair. Even a little light is better than a deep and profound darkness. I know what I'm talking about. I've been in the middle of a large office building when the power went out. The first emotion that hit my brain was the panic of helplessness.

If you are a Christian, you can say with the psalmist, "The LORD is my light and my salvation — whom shall I fear? The LORD is the stronghold of my life — of whom shall I be afraid? (Ps. 27:1)

Love and seek the truth, about God, about others, and about yourself. If we appeciate the light, we won't be afraid of it. Just like it dispels the shadows, it quickly chases away all of our fears.