Robert was so strong that I once saw him pick up and carry a refrigerator by himself. His strength plus his integrity landed him a job as a guard at a maximum security facility in a town called "Liberty."

The inmates must wince at the irony of that name. As men and women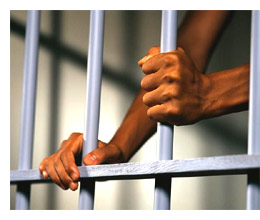 carelessly walk down Liberty's streets, the cons must watch, trying to imagine what it would be like for cell doors to swing open, security gates to slide back, and tower guards to hold their fire. Liberty! How that name must taunt and torment their souls!
Paul had known prison. I don't mean the jails of Philippi, Caesarea, or Rome, but the mental dungeon his guilty conscience had constructed when he realized that the Messiah--the focus of his deepest lifelong yearnings--had become the victim of his frenzied, misdirected zeal.
Then a man came, offering liberty and revealing divine plans for him to testify to kings of the Messiah. The man had given sight to blinded eyes and offered cleansing of sins in the waters of baptism. The chains had dropped away, and the prison gates had swung open.
Later this freed prisoner wrote to other ex-cons: "You, my brothers, were called to be free. But do not use your freedom to indulge the flesh; rather, serve one another in love" (Gal. 5:13). Even today some who would be released from sin might wonder if their new life in Christ might be merely a new confinement. Will they be set free only to be imprisoned in liberty?
Have no fear: since Christ has set me free from the chains of sin and death, I willingly submit to Him. I want to lock the door against temptation. I enjoy the security fence around my wayward heart. I know that I am my own warden, guard, and chaplain. I can walk out any time I want, but I don't want to. Why should I? I am not imprisoned; it is protective custody. Liberty is my new home, and I like it here.