Dictionary of Terms Used in the
Study of the Gospels
by Steve Singleton
(2006-08) $1.00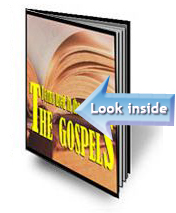 Brief and clear explanations of 100 of the terms scholars use when discussing Matthew, Mark, Luke, and John. When you run across such terms in your reading of commentaries, you could look them up in your dictionary, but you won't get the technical meaning biblical scholars have.
Here you will also get a brief introduction to the Synoptic Problem, Form Criticism, and other techniques used in an in-depth study of the canonical gospels. Learn the meaning of such terms as heilgeschichte, formsgeschichte, redaktionsgeschichte, the Griesbach hypothesis, the Lachmann hypothesis, and the Four-Source Theory, among many others.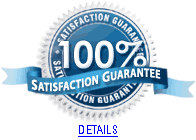 How do we deliver our e-books? As soon as your payment clears with PayPal, you will receive a link for your Instant Download! Make sure you do the download within 24 hours of when you receive the link. By downloading, you are agreeing not to share your copy with anyone. At these prices, they can buy their own! Because all of our ebooks are in Adobe Acrobat format, you will need the Acrobat Reader, available free from Adobe.
[DeeperStudy Home] [E-book Index] [DeeperStudy Bookstore Index]