by Steve C. Singleton
(6th digital edition: 2015-03) $9.95
Overcoming: Guide to Understanding the Book of Revelation has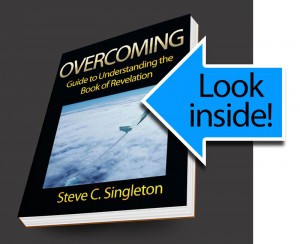 357 pages, including an in-depth 85-page introduction, paragraph-by-paragraph discussion of the text, chapter overviews, essays on special topics, and over 100 charts and many illustrations.
Bonus features include 28-page discussion of the hermeneutics of the "Left Behind" series, a 27-page critique of Christian Zionism, and a 25-page annotated bibliography. It is page-for-page the same as the print edition (except in full color) at one-fourth the price!
This study guide introduces the principles of interpretation that it consistently follows throughout the paragraph-by-paragraph exposition. The most basic of these is: the Book of Revelation first has to be understood from the viewpoint of the original readers and only then can it be related to today. As simple and common-sense as this rule is, it is amazing that it is so seldom followed in the interpretation of the Apocalypse. Historical and cultural background of the first-century Roman province of Asia provides tremendous assistance in interpreting the text, as well as the Old Testament background for the imagery, numerology, and theological motifs of Revelation.
Get the text that has been used successfully at Sunset International Bible Institute, Harding University, and in many adult Bible classes and church seminars. This digital version has all of the same pages as the print version, at one-fourth of the price! 377 8-1/2-x-11″ PDF color pages. 31 Mb
How do we deliver our e-books?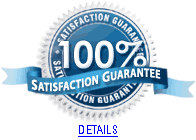 As soon as your payment clears with PayPal, you will receive a link for your  
Instant Download
! Make sure you do the download within 48 hours of when you receive the link. By downloading, you are agreeing not to share your copy with anyone. At these prices, they can buy their own! Because this ebook is in Adobe Acrobat format, you will need the  
Acrobat Reader
, available free from Adobe.