by Steve Singleton
(2004-05) $1.00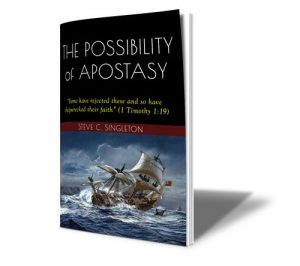 Was Calvin right in teaching that every man and woman genuinely converted can never lose their salvation, or should we listen to Jesus, Paul, Peter, and John, who all warn us of the devastating results of becoming "enslaved again and entangled"?
Here you'll find a short summary of each of 42 passages in the Gospels and the rest of the New Testament regarding whether a saved believer can fall from grace. Also provides similar summaries for 11 passages confirming the security that Christians may have in their salvation.
Discover the biblical alternative to the equally unsatisfying positions of "Once Saved, Always Saved" and "Once Saved, Never Sure." This short study concludes with suggestions if you want to "go deeper" into this much-neglected and much-abused biblical teaching. 22k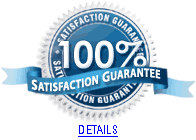 How do we deliver our e-books? As soon as your payment clears with PayPal, you will receive a link for your Instant Download! Make sure you do the download within 24 hours of when you receive the link. By downloading, you are agreeing not to share your copy with anyone. At these prices, they can buy their own! Because all of our ebooks are in Adobe Acrobat format, you will need the Acrobat Reader, available free from Adobe.