Friday's cartoon: Let the Bible tell you what it means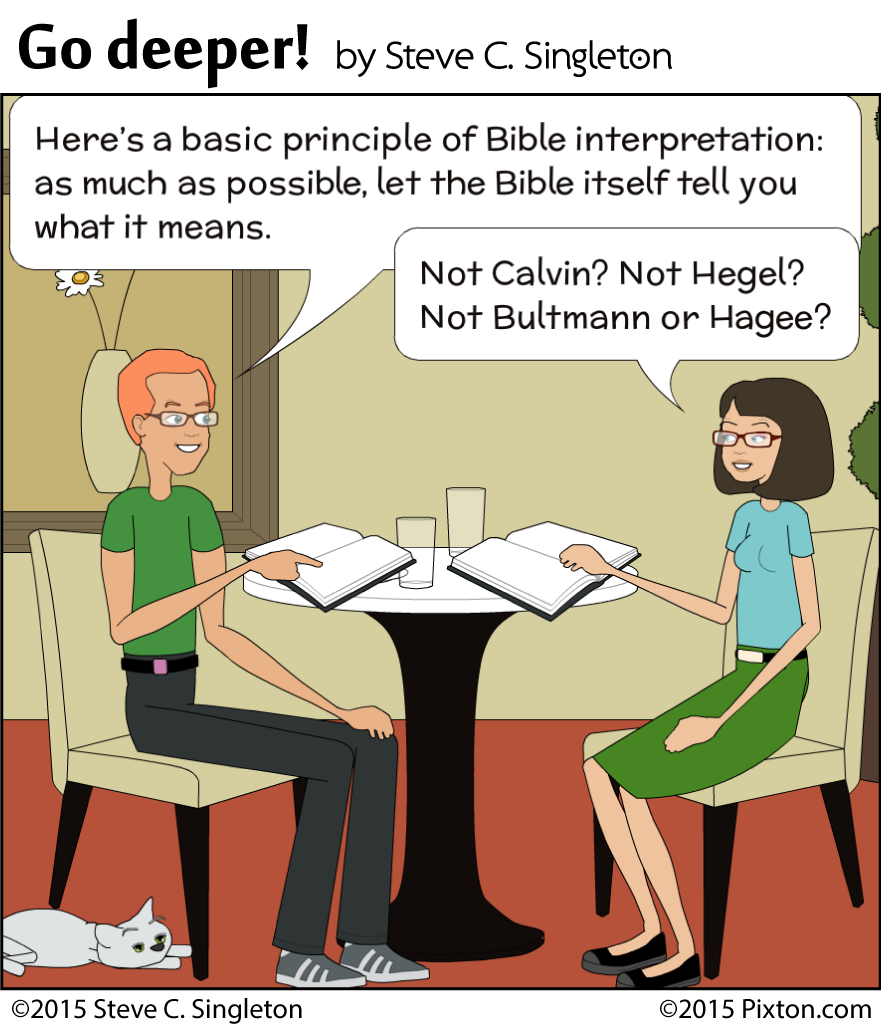 Want to go deeper?
Here is a great lecture on Bible interpretation, also called biblical hermeneutics. The professor is Dr. Robert Stein, whose Bible study books are outstanding.
Go to the Bible interpretation section of DeeperStudy.com and take a look at some of the Hermeneutics textbooks available online or for purchase.
Study for yourself these two classic biblical texts on hermeneutics: Nehemiah 8:1-8 and Luke 24:13-48.